Library
Subscribe to posts
Back in March, the school hosted its annual Scholastic Book Fair. We always have so much support, it is quite overwhelming, in the best way possible. Because of all of you, we were able to get 470 books into the hands of students and community. That ammounts to 84,674.52 minutes of independent reading!!
For a school of 112 students, that is pretty impressive! That is approximately 4 books, 756 minutes or 12 hours of reading per student! We'd like to thank you all SOOOOO MUCH for your generosity and commitment to our school, and to the wonderful students we have the opportunity to support.
Dear Parents/Guardians,
It's that time of year again!! The end of the school year is drawing near. As of May 1st students are no longer checking out library books & need
to be returning them. I will be sending out a secondary notice the week of May 15th to let you know what books have not been returned & the cost
to replace them.
Have a good rest of the school year!
.
    The 3rd/4th Graders have begun working on creating PowerPoint Presentations for a ocean animal of their choice. It is a project that has me, and I hope a few of the students, pretty excited! Right now we are in the first step of our project... research. Each student has chosen a sea animal they wish to learn more about. They have been given Outlines that not only show how their PowerPoints need to be constructed & organized, but also to show them what information they need to find. 
    Next we will begin setting up our PowerPoints. For this we use Google Slides, Googles alternative to Microsoft's PowerPoint. (For the past few years we have been trying to integrate Google into our school. Each student in our district has a Google account through our school. This makes it easier for students to access their files from our computer labs, Chromebooks, or home devices. Most students know their own login information.) Once we get our information & images organized we will begin revising & editing. Followed by tons of practice, practice, practice!

    Then onto the final step... Presenting. The Kindergarten, 1st & 2nd grade have graciously accepted our invitation to be our audience as we take 4 sessions to present our findings. 
    I have had a couple of students working on this project at home! If that is, or becomes, the case for your child, but they don't have their outline or folders, here is all they'll need for working at home. Oh and a piece of scratch paper for their notes.
    It is that time of year again!! BOOK FAIR TIME!!! April 11th through the 14th, Sprague School will be hosting our annual Scholastic Book Fair. It is Buy One Get One Free again, which means more books for the same great prices! It will run from 8 am to 4 pm Monday-Wednesday (11th-13th) & 8 am to 6 pm on Thursday (14th). It will be in the High School Home Ec. Room again this year. 
    This event is run entirely by our wonderful volunteers. So if you would like to donate a couple of hours of your time to help with our Book Fair please contact the High School office at 257-2511. Any & all help is GREATLY appreciated!
    Another way to help support this event is through monetary donations. Every year we start out with the goal of getting 2 books into the hands of every Sprague-Lamont student. In the past we have only been able to achieve this goal through the generous donations of our community members. So if you feel driven to donate please contact the High School office at 257-2511. Again anything helps & is GREATLY appreciated!!
    Most importantly, come down & visit us at the Book Fair! We have great books that range for all ages! And the prices are great!! So mark your calendars!! April 11th - 14th!!
Every year Sprague Elementary School participates in the "Reading is the Ticket" program. Kids Kindergarten through 8th grade are eligible to earn Tickets to Silverwood Theme park simply by reading! Attached below is a form to help students keep track of their reading progress. This simply means that they can read to themselves, read to someone else or have someone read to them. Parents or teachers need to initial every time a students reads as proof that they've done the reading. Books, Magazines & other things count toward their reading time. The sky's the limit!
All forms need to be handed in to Mrs. Reisenauer no later than March 18th!
Please feel free to make as many copies of the Reading is the Ticket Form (below) as you need! The more the merrier!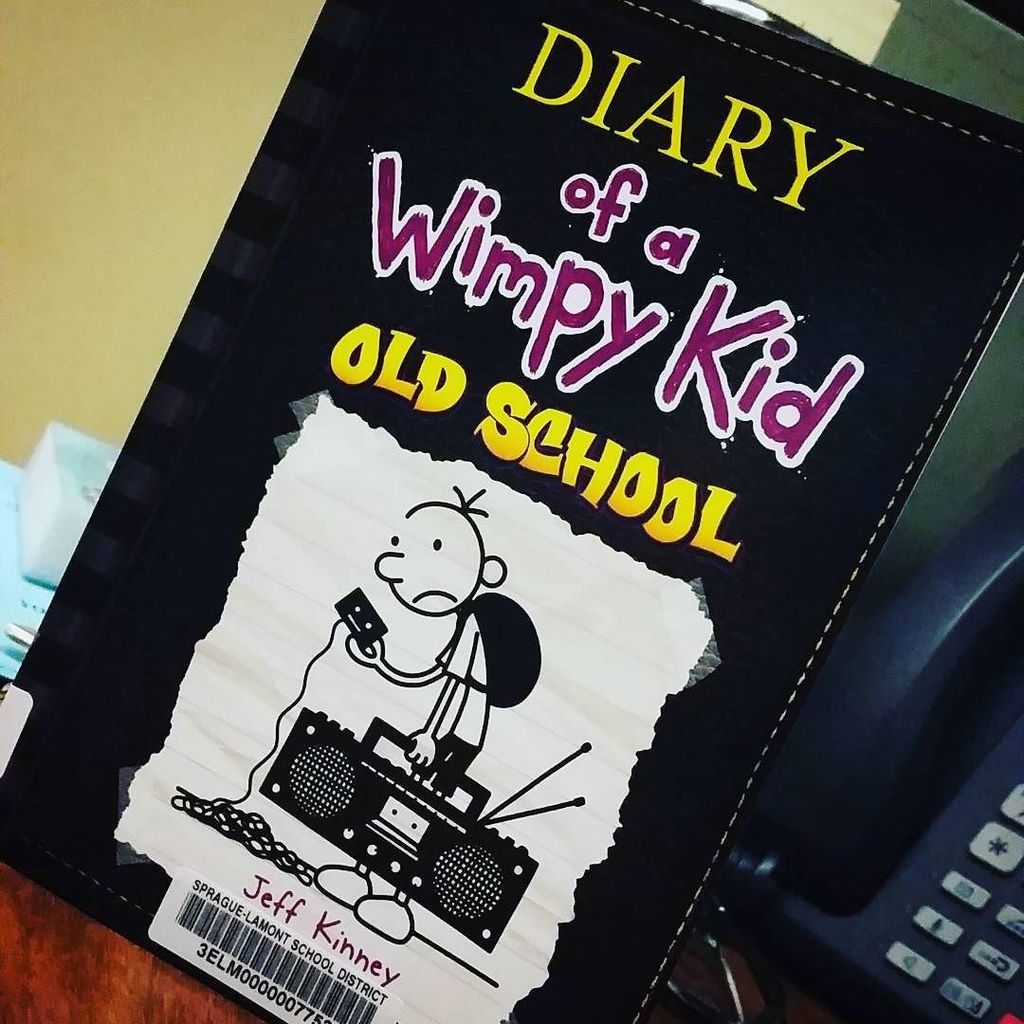 Elementary students across the country have fallen in love with the Diary of a Wimpy Kid series by Jeff Kinney. Last year, thanks to very generous donations, the Grade School library was able to obtain the full series, up to the most current book at the time (book 9). Then last spring we found out that Jeff Kinney would be releasing a new book, titled Old School. Students have been awaiting the arrival of his newest book since they were informed it was preordered. Well that days has come!